Ivy Blog
Staff Spotlight: Charlene Robinson
Staff Spotlight: Charlene Robinson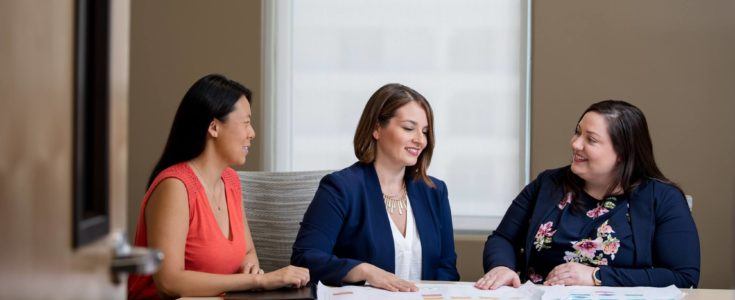 Job title: Clinical research regulatory specialist
Hometown: Phoenix, AZ
Explain your role in the research being conducted at the Ivy Center.
As a clinical research regulatory specialist, I am primarily working in an administrative capacity. I maintain appropriate regulatory documents and provide guidance to the team to ensure we're following institutional processes and ethical regulations. I also help to submit and obtain ethical approvals for our studies. I work to create documents for our participants such as informed consent forms and assist in reviewing documents to prepare for submission.
What motivated you to get into the medical field, specifically research?
I've been working in healthcare for nearly 10 years. Having started off as a patient service representative, I knew within my first year that I wanted to work within clinical research. A colleague of mine at the time was offered a position in research and after hearing her explain what she was able to do, I was instantly intrigued. I was so attracted to the ability to continuously learn, work in an ever-changing environment and be challenged on a daily basis. After gaining about four years of healthcare experience and an associate's degree, I was given an opportunity to be a research coordinator. Four years, a bachelor of science and a certification as a clinical research professional later, I decided I wanted to learn what other organizations might do differently and I came to work for Dignity Health. Research has been such a rewarding and fulfilling career and I knew within the first few months that it was going to be my lifelong career.
What made you want to work for the Ivy Center?
The first time I knew I wanted to work for the Ivy Brain Tumor Center was when Dr. Sanai gave his presentation on the Center in a research operations meeting. I had only been working with Dignity Health for a few months and I was still trying to decide where I saw my future going with the organization. Dr. Sanai's passion reminded me of an investigator I worked closely within a previous organization and his presentation was incredible. I knew he really wanted to help these patients with no other options and I immediately did what I could to see how I could work with the program, even in the smallest way possible.
What makes working at the Ivy Center different than other research centers?
I think Ivy is unique because we all understand and are on board with an "all hands on deck" mentality. We are all working to help our patients and because we have the same goal in mind, there isn't much room for personal agendas. We all learn from each other, help each other out, and do everything we can in our roles to help our patients. The Ivy Center has managed to become a very efficient and fast research site. With our combined experience, our team has been able to create high-expectation timelines to help open trials faster and with the Phase 0 model, we've made it our mission to discover results faster.