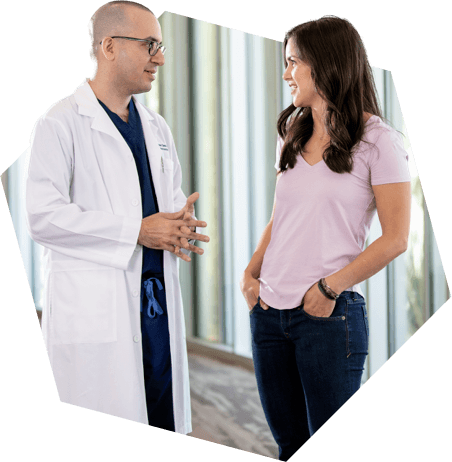 Brain Cancer Clinical Trials
The Ivy Brain Tumor Center's precision medicine program is the first of its kind in neuro-oncology and reflects our commitment to always push the envelope for brain tumor patients around the world. Our unique Phase 0 clinical trials approach accelerates and streamlines the drug testing and approval process, allowing new drug combinations to be evaluated in patients within 10 days.
Saves valuable time
Personalizes the treatment
Tests new drugs
If you are interested in learning whether you or a loved one may qualify for an Ivy Phase 0 clinical trial, please complete the form below. An Ivy Navigator will be in touch with you within two business days to discuss eligibility and answer any questions you may have.
Clinical Trial Directory
View Current Trials
Patient Experience
What to Expect