Why should I participate in an Ivy clinical trial?
Exploring treatment options following a brain tumor diagnosis can be overwhelming, and no one should have to go through it alone. At the Ivy Brain Tumor Center, we are testing new combination therapies for glioblastoma and other aggressive brain tumors through the largest Phase 0 clinical trials in the world. Below we break down the benefits of this approach and why you should consider partnering with our team on your care.
Drug effects on your individual tumor are directly measured within days of surgery.
Our clinical trials stand apart from conventional studies that routinely take months to inform patients if a therapy could be working. Unlike other approaches, our specialized in-house laboratories measure the effects of a treatment on a patient's tumor within 10 days of surgery, allowing faster treatment decisions to be made.
You are not going to be on a drug unless it has a real chance of working.
Only patients with measurable drug effects are treated long-term, removing the guesswork of conventional clinical trials. Phase 0 patients who are graduated to the therapeutic dosing phase of the study will have the confidence of knowing their tailored treatment regimen is based upon direct evidence of their individual tumor's responsiveness.
No time lost. Only information gained.
Phase 0 studies also identify which specific strategies will not work for individual patients and tumors. This critical information spares patients from investing their precious time, effort and energy in ineffective therapies that will not meet their needs. Because of the unprecedented speed with which our analysis is completed, our patients do not lose any opportunity to pursue other avenues of treatment in another clinical trial at any center after surgery.
We customize a treatment plan to the genetics of your tumor.
Advanced genetic testing allows us to match new combination drug regimens to an individual's unique tumor.
No unnecessary side effects.
Drug microdosing or limited windows of drug exposure substantially lower the risk of side effects. Patients are only selected for long-term, therapeutic dosing if there is direct evidence that the drug combination is a good fit for their particular tumor. Learn how we determine this within days of surgery.
Ability to make informed decisions based on your unique circumstances.
Phase 0 studies provide patients with the information they can use right now to make informed treatment decisions. This knowledge allows the patient to have a voice in their care and places some control back into their hands.
Tests new drugs
While some of our experimental drugs are being tested in patients for the first time ever, many of our clinical trials also test new agents that are proven safe in patients but have never been trialed for brain tumors. Due to the speed with which our trials open and close, we are able to rapidly test more new therapies than other clinical trials programs.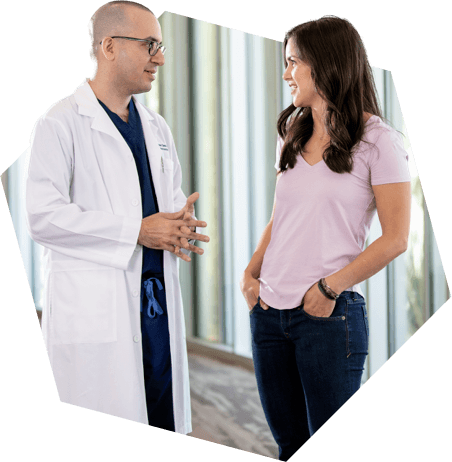 We're committed to the patient, not profit
Without exception, the Ivy Brain Tumor Center and its investigators have no financial or proprietary interests in any agent in our clinical trial portfolio. Unlike other academic medical centers, we're not in this to monetize, so there is no conflict of interest in selecting which drugs to include in our program. If there is scientific evidence that a new therapy could work in brain tumors, we will test it. By divesting ourselves of any financial agenda or secondary gain, we can exclusively focus on uncovering new therapies for brain tumor patients.
We treat more brain tumor patients than anywhere else in the US
The Ivy Brain Tumor Center is located at Barrow Neurological Institute, an academic medical center that operates on more brain tumors than anywhere else in the US. We are home to the largest dedicated Phase 0 clinical trials program in the world, and our specialization in Phase 0 trialing is the first of its kind in neuro-oncology.
RECENT GRAD GIVEN SECOND CHANCE AT LIFE
Watch Story
NOW ENROLLING NEW PATIENTS
View Open Trials